A
self-opening and closing three-folding umbrella
is a type of umbrella that can be easily and quickly opened and closed with the press of a button. It is designed to fold into three sections, making it compact and easy to carry when not in use.
The "self-opening and closing" feature refers to the mechanism that allows the umbrella to be easily opened and closed with one hand. Typically, a button or switch is located on the handle of the umbrella. When the button is pressed, the umbrella automatically opens, and when pressed again, it folds up and closes.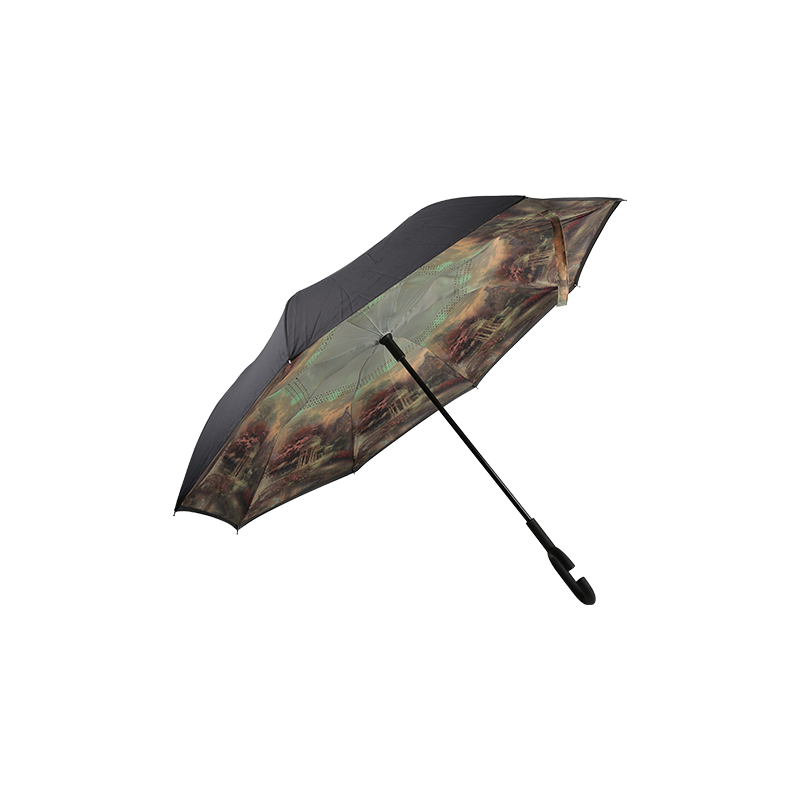 The three-folding design of the umbrella is also a key feature, as it allows the umbrella to be folded into a compact size that can easily fit into a bag or backpack. This makes it convenient to carry on-the-go and suitable for use in a variety of weather conditions.
Overall, a self-opening and closing three-folding umbrella is a practical and convenient option for those who need to quickly open and close their umbrella while on-the-go. Its compact size and ease of use make it a popular choice for commuters, travelers, and anyone who needs to stay dry while out and about.