A
two-fold umbrella
is a type of umbrella that can be folded in half for compact storage. The handle of a two-fold umbrella is typically located at the top of the folded section, allowing for easy carrying when closed.
The features of a handle two-fold umbrella typically include: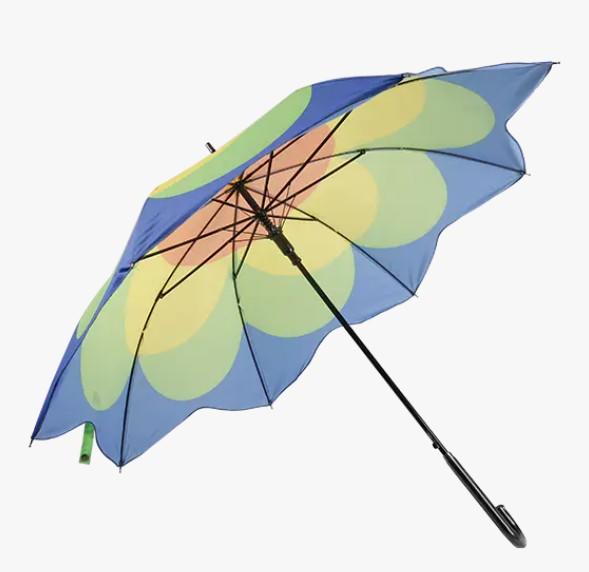 Compact design
Folding mechanism
Handle for easy carrying
Automatic open/close button
Durable materials for frame and canopy
Water-resistant canopy
Lightweight construction
Available in various colors and designs.